MACADAMIA CARAMEL
SLICE WITH CHOCOLATE TOPPING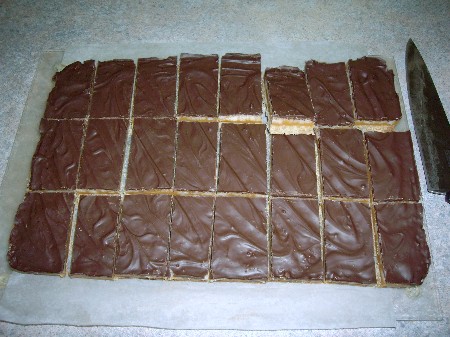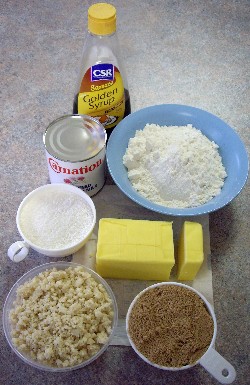 INGREDIENTS: (Makes
24 slices)
BASE:

1 1/2 cups plain flour

3/4 cup dessicated coconut

3/4 cup soft brown sugar, lightly packed

180gms/6ozs butter, melted
FILLING:

150gms macadamia nuts, crushed coarsely

1 x 400gms can sweetened condensed milk


1/4 cup Golden Syrup

70gms/2.5ozs butter



TOPPING:

150gms dark chocolate, finely chopped

2 tsps cooking oil
METHOD:




BASE:
Pre-heat oven to 180C/350F.
Sift flour into a medium mixing bowl, add brown sugar and dessicated coconut
and stir until well combined.
Add melted butter, mix well and press evenly into base of a baking paper-lined
rectangular (approx. 32cm x 23cm/12.5″ x 9″) slice tin.
Bake for approx. 12 mins or until just golden brown and remove from oven.
CARAMEL CENTRE:
Heat 70gms butter and golden syrup in a saucepan over medium heat until butter
has melted, reduce heat to low and continue to simmer for approx. 3 minutes.
Increase heat to medium, add sweetened condensed milk and stir constantly for
another 7 – 10 minutes or until mixture turn a rich caramel brown in colour.
Spread the caramel filling over the baked base, sprinkle chopped macadamia nuts
evenly over the caramel and press gently with a spatula.
CHOCOLATE TOPPING:
Place dark chocolate and oil in a glass bowl to melt over simmering water and
stir until smooth.
Pour evenly over the caramel macadamia centre, make decorative swirls with a
spatula if desired and refrigerate until set.
Cut into 24 slices.
Store in an air-tight container and keep in refrigerator.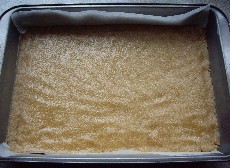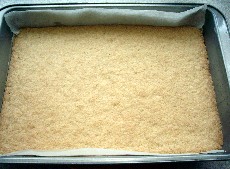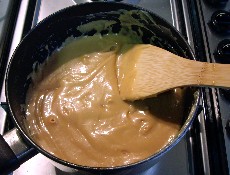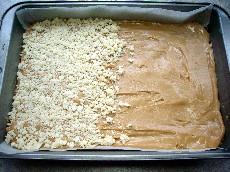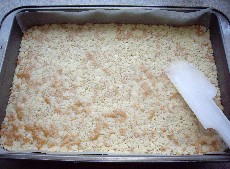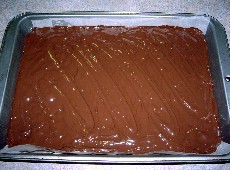 OzLadyM