APPLE TEACAKE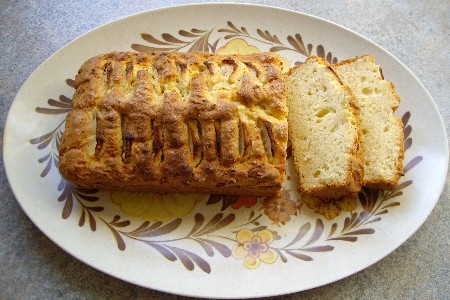 INGREDIENTS: (Makes 1 loaf)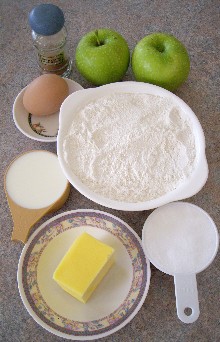 2 medium Granny
Smith apples

1/3 cup castor sugar

75gm (3oz) softened butter (or margarine)

1 1/3 cups S.R. Flour, sifted

1/3 cup milk

1 large egg, lightly beaten

Ground cinnamon

1 tsp castor sugar
METHOD:



Heat oven to 190C (375F).
Peel, core and grate one of the apples, set aside.
Peel, core and cut the second apple into small wedges, set aside.
Cream butter/margarine with 1/3 cup castor sugar and mix in the beaten egg.
Add the grated apple and mix well.
Add milk and flour alternately, a third at a time, mix well.
Line a loaf-pan with baking paper and transfer cake mixture into pan.
Gently push two rows of apple wedges, evenly spaced, into top of cake (about
half-way in).
Sprinkle 1 tsp castor sugar over top of cake and finish off with a dash or two
of ground cinnamon.
Bake for 35 – 40 minutes or until cooked through.
Cool on a cake rack.
Slice and serve with butter – great for afternoon tea.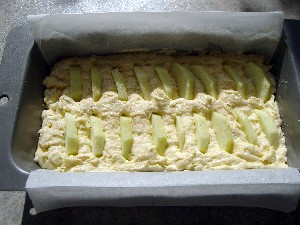 OzLadyM