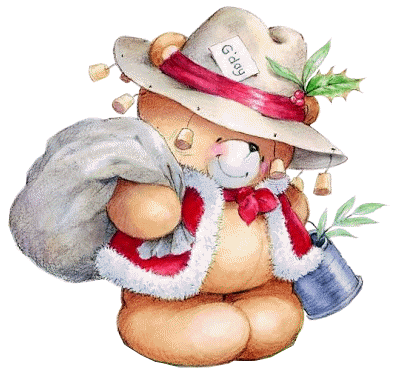 OUR YEAR IN PHOTOS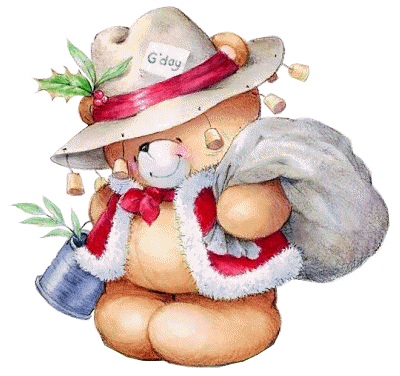 Dec '18:
This hectic month's events included grandson Mike's belated 22nd birthday lunch, Sharon's birthday dinner, Carlisle Christmas function at Moonee Valley Race Course, grandbaby Phoebe's first Christmas and Nina's birthday lunch. Wayne and I spent the evening of NYE tapping our feet to the live band "The Rock Goddess" at Glenroy RSL.
Jan '19:
We must have had a month-long siesta after a hectic December as neither Wayne nor I can recall doing anything worth remembering!
Feb '19:
In between doing mundane everyday stuff, we made good use of our Senior Cards and enjoyed a few movies at the discounted pensioner rates.
To celebrate Valentine's Day, we went to Blu by Australian Seafood Fish & Chippery in Coburg and ate ourselves silly – feasting on lobster burgers. Not content with the burgers we gave in to temptation and ordered Garlic Butter Crabs as well. Much to Wayne's delight, I have since succeeded in cooking a comparable version at home.
Mar '19:
We dusted the cobwebs off our caravan and towed it for a fishing trip to Nelson but alas, our usual fishing spot was flooded big time! In true Grey Nomad spirit, we went sight-seeing instead – to Beachport and Port MacDonnell, before impulsively making an about-turn to drive to Gippsland, determined to use up our bait. After resting our caravan at the Swan Reach Holiday Park, we drove around to our usual favourite fishing holes to wet our lines without much success. We then ventured to Shaving Point in Metung to try our luck there. Woohoo! What an excellent move indeed as we came home with enough King George whiting for quite a few dinners. We came home feeling rather pleased with ourselves to the welcoming smiles of baby Phoebe.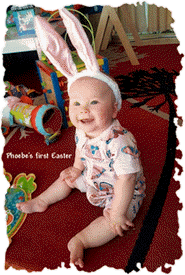 Apr '19: Enjoyed a quiet Easter with Nina and family but Phoebe was too young to have chocolates so the adults ate them on her behalf!
May '19:
"I'd love to take Phoebe to Singapore but I can't do it alone," Nina mused wistfully a couple of months ago. "I'll go with you!" I exclaimed excitedly and so the wheels were set in motion. As soon as Phoebe's passport arrived in the mail, flights and hotel accommodation were booked and on the 1st of this month, we jetted off for two weeks' holiday in tropical Singapore to
introduce little Phoebe to my Singapore family. Heat and high humidity notwithstanding, we enjoyed our time there, doing the 3 "S" – socializing, sightseeing and shopping – lots of shopping! Had an overnight stay in Johor Bahru so we could shop to our hearts' content. Naturally there was a fair bit of eating involved! Left Melbourne with a suitcase each, came home with three…
Jun '19:
Our itchy feet were beginning to bother us so as soon as we learned that Nina and Dennis had successfully purchased a house a few suburbs away from us, we took our caravan for a road-trip. This time to Queensland – all the way to the Sunshine Coast for a week's stay at the Maroochy River Park. While there we visited Wayne's mum (Merle) who resides in the Freedom Aged Care Retirement Village in Caboolture. After our R & R, we dropped in for a quick visit to see Wayne's sister Jillanne and her husband John in Morayfield before we headed for the Gold Coast to terrorise our two granddaughters. Soon after our arrival, Deej & Gen took us around to Diamond Beach Resort where they had recently purchased a unit. Terrific location – across the street from the school, a short walk to the beach and not far from Pacific Fair Mall. So happy for them but will have to wait till our next visit to see inside the unit as we left just before they took possession of the keys, thus escaping any packing duties. On the way back, we stopped overnight at Thallon to get some nice photos of the Silo Art there.
Jul '19:
Wayne wanted a fuss-free birthday celebration at home as we had only just returned from our road trip the same afternoon, so that was what he got.
I raided our freezer and was able to present him with one of my home-made lamb murtabak, a serve of lamb curry and a mini loaf of my home-made sticky date pudding served with several scoops of Caramel Honey Macadamia ice-cream and a nice bottle of red to follow. I think he enjoyed his meal but if he didn't, he should take up acting! We celebrated another year of wedded bliss with entree of Chicken Yakitori and a huge main serve of Garlic Prawns Teppanyaki each before rolling out the door of the restaurant, full to the gunnels. We continued with our celebration by going fishing in the Gippsland region where I managed to reel in a "catch of the day"-sized bream before heading back to Melbourne to mind Phoebe while the removalists do their job during the big move to the new house, without tripping over her.
Aug '19:
With Phoebe's first birthday fast approaching, it was all systems go for Nina – she baked "experimental" cakes to get the perfect recipe for a vanilla cake with lemon curd filling and butter cream frosting with fondant icing. On her actual birthday we went out for a family lunch, saving all the frivolities for the celebration a couple of days later at the weekend. The theme for the little get-together was 'Honey-bee', thus the fancy icing on the cake, painstakingly put together by the doting mum. It was a small family affair with only relatives and a couple of close friends invited. As usual, my contribution consisted of a big serve of curry puffs, some chicken and lamb satays to throw on the bbq and a pot of spicy satay sauce. I don't think Phoebe realized she was the star attraction as all she was interested in was "cake!!!" We celebrated our son-in-law Greg's birthday with dinner at an Indian Restaurant a couple of weeks later.
Sep '19:
Father's Day was celebrated with a slow-roasted leg of lamb with all the trimmings cooked to perfection by the ever-efficient Nina at her new home.
The day after his birthday, Deej and his family flew down from the Gold Coast to spend a couple of weeks catching up with family and friends en route to their annual overseas holiday in Cambodia. Skyla and Stella loved spending time in my front yard admiring my cherry blossoms and willing them to hastily form fruit and ripen before their departure. They have grown so fast but are still adorable. Deej and Gen were so busy catching up with their million friends that we found it hard to keep up with their moves. All too soon it was time to bid them farewell and once again, peace and quiet reign supreme in our house.
Oct '19:
Towards the end of this month, we took off on another road trip, dragging our caravan along. Again, we headed for the Gippsland region in hope of catching more fish. The weather turned too hot and windy to fish in comfort so we went for a drive along the coast as far north as Tathra in N.S.W. Bought two dozen unshucked oysters on the return journey and had fun shucking them when we got back to the caravan park. Yum! The day before we left, Wayne got lucky and managed to hook up a large
suicidal bream. Sure made his day…
Nov '19:
We celebrated Mikey's 23rd birthday with a roast lamb dinner at Sharon & Greg's with a fancy chocolate mousse cake for dessert. I made him his favourite Indonesian kuih sarlat and his "must have" curry puffs which he took home for work lunch the next day. I celebrated my 69th birthday two weeks later with Wayne and daughters Sharon and Nina (Selina) yet again drawn like a magnet towards Japanese cuisine. My birthday surprise was a holiday in Singapore and Johor Bahru with my partner-in-crime, spending money from Nina and a lovely framed diamond artwork from Sharon. My happiness was complete after a video phone call from Cambodia with Skyla and Stella singing 'Happy birthday" to me.
All in all, it has been a pretty good year for me and mine and I do hope it is likewise with you. As we get ready to say farewell to 2019, do join me in praying and hoping for a better year in 2020. Allow me to take this opportunity to wish all our relatives and friends a very Merry Christmas and a happy, healthy year ahead.

(Please click on thumbnails to view larger images.)

MERRY CHRISTMAS,
HAPPY NEW YEAR!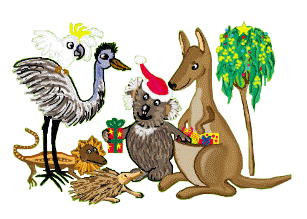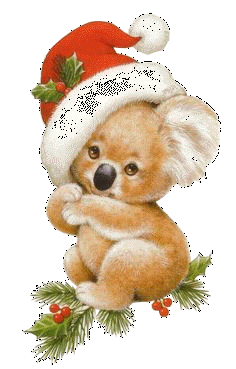 From


Mona, Wayne & Tribe