O
U
R
Y
E
A
R
I
N
P
H
O
T
O
S
Dec '15:
After months of secretly creating a "scrapbook" album for Sharon (this involved keeping my ears super-clean so I could hear her footsteps upon arrival as she has a habit of popping in unannounced), I was able to finally present it to her on her 40th birthday which was celebrated with a family lunch at an Italian restaurant. Barely a week later, I slapped on some war-paint before stepping into some glad rags to attend Wayne's work Christmas dinner at Moonee Valley Racecourse. Christmas Day was spent at Sharon's this year much to my delight as all I had to do was bring along a bowl of potato salad and a couple of lobsters. Wayne and I spent NYE dining and rocking to the live band "The Smokin' Wingtips" at the Glenroy RSL.
Jan '16: Deej and his family returned from Cambodia to live in Queensland and came down to Melbourne to celebrate Skyla's 5th birthday at Dizzy's Castle. Wayne and I drove up to Queensland to celebrate Mum Merle's 93rd birthday on Australia Day with a family day on Bribie Island. We left Queensland a few days later to visit our mate Neil at his farm in Tullibigeal, NSW. What fun we had netting and cooking yabbies from the numerous dams on the property in between experiencing life on a farm and reminiscing about the good old days. All too soon, we said our goodbyes and headed back home.
Feb-Apr '16: I think Dementia is beginning to affect us as neither Wayne nor I can remember what we did during these three months! It's obvious that we didn't go anywhere or do anything special outside our daily routine that involved the use of my camera… Oh wait a minute! I just remembered undergoing the Cytokine Therapy for my Osteoarthritis-affected right knee. This involved having blood collected and processed to stimulate a high concentration of "protective" protein which was then injected into the affected knee over 6 weekly intervals. I was fortunate enough to be one of the successful candidates of this treatment. Oh how wonderful it is to be relatively pain-free by Easter.
May '16: Mother's Day this year was pretty low-key with a yummy lunch perfectly cooked by my M.O.T.H. (Man Of The House) with desserts supplied by Sharon and Nina. After our "Tribe" went home, my MOTH bundled me into our car and treated me to a movie (Florence Foster Jenkins). All in all, it was a great day for me with no kitchen duties at all! I felt like I was queen for the day… I did propose a monthly Mother's Day celebration but unfortunately it fell on deaf ears!
Jun '16: Wayne and I started on a diet of bread and spit to save our pennies for an overseas holiday to celebrate Wayne's 70th birthday in July. My gift to him was business class flights all the way so he excitedly began researching the destinations, flight "specials", nice hotels and places of interest while I blissfully dreamt about treating my tastebuds to various Asian cuisines!
Jul '16: We celebrated Wayne's 70th birthday with entree of chicken curry puffs, lunch of Chinese Steamboat and dessert of home-made lemon cheesecake. Needless to say, no-one complained of being hungry afterwards… On our wedding anniversary three days later, we enjoyed a dinner for two at an Italian restaurant. By now most of our bags were packed for our holiday which commenced on the 14th of this month.
Aug '16: We flew back to Melbourne and reality, with empty pockets and many happy memories, on the 7th of this month. What a fantastic time we had in Singapore, Vietnam (Hanoi, Ha Long and Ho Chi Minh City) and Malaysia (Malacca, Genting Highlands and Kuala Lumpur), enjoying top class service everywhere we went and indulging in delicious food from Mud Crabs and Vietnamese Pho to refreshing icy-cold Malacca Cendol…
Sep '16: Life quickly returned to normal and once I've caught up with my household chores, I decided to use the return flight ticket that Deej and Gen had given me for Mother's Day to fly up and terrorize their household for a couple of weeks. Had a lovely time bonding with my grand-daughters and hanging out with Deej while Gen was at work during the week. After celebrating Deej's 43rd birthday with curry puffs and pavlova, I accompanied him on his house-hunting mission on the Gold Coast. All too soon, it was time to get back home to Wayne who by then had almost run out of the frozen meals I had prepared for him. Naturally, I was welcomed back with open arms.
Oct-Nov '16: October proved to be an uneventful month so I was able to take life easy for a bit until November came along. Grandson Mike celebrated his 20th birthday on the 5th while Wayne and I headed off for R & R at Lakes Entrance where we spent some time patiently feeding the fish in the river with high hopes of hooking the suicidal ones. Full of good cheer after receiving a new camera as an early birthday present, I lashed out and bought Wayne an early Christmas present – a Weber Baby Q. This gift is definitely a winner as he's since discovered he actually enjoys using it! Wayne and Nina organized a seafood buffet lunch at the New Quay Restaurant at Docklands to celebrate my 66th birthday and it sure was good! Our first Christmas card arrived in our letter-box on 30th Nov and there I was, caught napping. *sigh* There goes another of my 2016's resolutions!!! Oh well, better late than never, so here I sit burning the candle on both ends since our return from a road-trip to South Australia, frantically putting together this newsletter.
It has been a pretty good year for me and my loved ones and I do hope it has been good for you, too. As we are about to bid farewell to 2016, I would like to wish you all a happy, peaceful Christmas and may 2017 be a great year for us all. (Please click on thumbnails to view larger images.)
MERRY CHRISTMAS,
HAPPY NEW YEAR!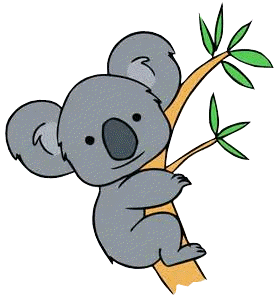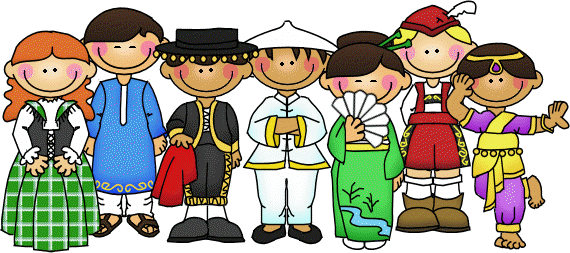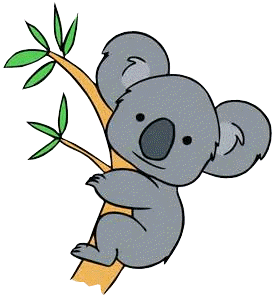 From
Mona, Wayne & Tribe