N
E
W
S
L
E
T
T
E
R
2
0
1
5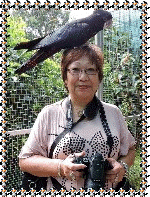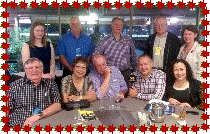 Dec '14: Enjoyed a great night out at Wayne's work do at the Moonee Valley Racing Club a week before Christmas, pigging out on "all-you-can-eat" buffet of seafood, various roasts and a super range of "body-building" desserts. Had a couple of small, unsuccessful bets on the horses before quickly switching my interest to sampling more desserts. We finally rolled out the gate around midnight, full of Christmas cheer. Had a quiet Christmas Day which was great for me (no cooking) as I wasn't very mobile (torn ligament in my right knee) so was more than happy to tuck into a cold lobster lunch instead of slaving away in the kitchen! We saw the new year in at a dinner-dance function at Glenroy RSL,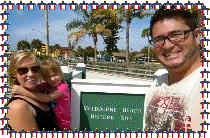 although most of my "dancing" to the live band comprised of foot-tapping and hand-clapping while wriggling on my seat as I sang along to songs that I know.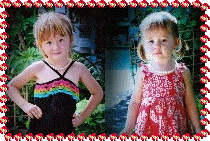 Jan '15: A quiet month for me, as I limped around for various tests and seeing a specialist. Was diagnosed with having a torn medial meniscus accompanied by severe arthritis in the medial tibial plateau. Oh joy… Not!
Feb '15: Had surgery on the 4th and felt really, really good… until the effects of the steroid injection wore off after a week or so. Valentine's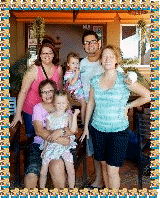 Day celebrated with dinner at a Japanese Restaurant with no dancing to follow, due to my recuperation from the knee surgery. Sharon was my designated chauffeur as the next couple of months were filled with weekly visits to the clinic for physiotherapy. Deej and
Gen announced their intention of moving back to Australia after their 25 days' US holiday. Yay!!! My super hubby organized another mother-daughter holiday as a Mother's Day present so I could say goodbye to all the good friends I've made during my numerous visits to Cambodia to see Deej and his family over the last five years.
Mar '15: Kept busy with exercises to strengthen my knee muscles while bemoaning the prolific growth of weeds in the garden. Spent a few days chilling out at Lakes Entrance and fishing at Nungurner. Later this month we received bad news from Wayne's younger brother Kerry, that he had been diagnosed with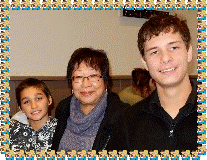 terminal liver cancer.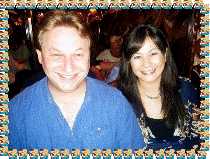 Apr '15: Still occupied with three times daily exercises but excitement was mounting for our mother-daughter holiday next month.
May '15: Mother's Day family lunch was had at Viet Spice Restaurant. By the end of April, Sharon had her bags packed for our holiday. Me? I like to challenge myself with packing at the last minute! We left on the 17th for KL and onwards to Kampot, Cambodia – had a great time as expected but it was sad to say our goodbyes. Deej joined Sharon and me for a few days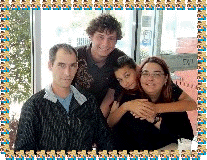 in KL, filling our days with eating and shopping before we parted company on Jun 3rd – he flew back to Phnom Penh the same day Sharon and I returned to Melbourne.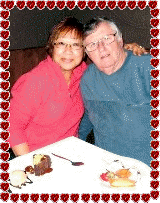 Jun '15: Wayne & I left Melbourne on a road-trip to Queensland to visit Kerry & his wife, Louise. While there we took the opportunity to visit my good friend Bev, on the Sunshine Coast and also managed to put my new camera (Mother's Day gift) to good use, snapping photos of birdies at "Parrots in Paradise" at the Glasshouse Mountains.
Jul '15: Wayne requested a low-key birthday celebration this year so we settled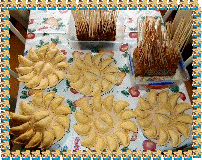 for dinner at a Japanese Restaurant. We left for Phillip Island a couple of days later to celebrate our 30th wedding anniversary. Had a marvellous time sight-seeing and eating until we received news that Kerry had been hospitalized. We returned to Melbourne post-haste the day after our anniversary to drive up to Brisbane to visit Kerry and offer our support for Louise in any way we could. It was a very sad time for the family… We truly admire Louise for her strength, love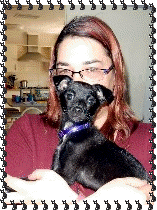 and total devotion in caring for Kerry during his final days on this earth. Sadly he passed away on Jul 23rd. Wayne and I drove back to Melbourne on the 25th and flew up to attend the "Celebration of Kerry's Life" get-together at Victoria Park Golf Complex on Jul 31st. We also lost a very dear friend, Peter Carson, on the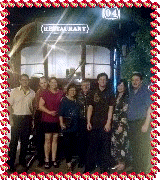 28th.
Aug '15: Gen landed herself a good job in Brisbane so Deej and his littlies flew home from Cambodia to spend some time with us before Gen joined us for the Father's Day weekend. It was great having the littlies around but they sure kept me on my toes!
Sep '15: Father's Day this year was extra special as we had the whole "Tribe" together in the same city so I went all out to celebrate with a satay "party" with curry puffs for entree and a huge pavlova for dessert. Deej left for Brisbane with the littlies a few days later to house-hunt before flying back to Kampot to finalise their big move.
Oct '15: A fairly quiet month with the only excitement being the addition to Sharon's family in the shape of a puppy named "Goliath".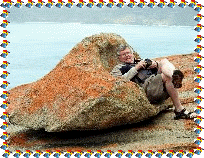 Nov '15: My birthday started with the surprise delivery of a beautiful floral arrangement from Wayne's boss just before 9a.m. This was followed by a few phone calls from family members and close friends before Sharon and Mike rocked up with hugs and gifts for me. We picked Deej up from the airport upon his solo arrival from Brisbane and headed off for lunch of Vietnamese Pho. (Gen couldn't get time off work so she stayed behind with the littlies.) I've got a funny feeling they would like me to visit as I was presented with an open return airline ticket… After a short siesta, it was time for me to slap on some war-paint and put on my glad rags before we all headed off to begin the evening/night celebration in the city.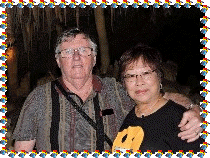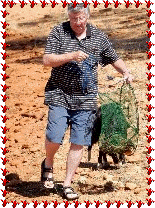 First stop was the Crown Casino for a couple of pre-dinner drinks before sauntering over to the meeting point for the Colonial Tramcar Restaurant dining experience where we were joined by Nina and Dennis. Enjoyed a fantastic night out with the family and the Monday after Deej returned to Brisbane, Wayne and I went to Kangaroo Island for 3 days, back to the mainland for a couple of days' fishing, then back to Melbourne for a change of clothes before we headed off to a mate's farm in Tullibigeal for a visit. It was great fun catching a few yabbies in his dams.

I enjoyed a fantastic two weeks celebrating my 65th birthday but unfortunately, all good things must come to an end. It suddenly dawned on me that Christmas is just around the corner when the first Christmas card arrived in the mail a few days ago so here I sit pounding away on my keyboard to hastily put together this year's newsletter…
Before we say good-bye to 2015, I would like to wish you and your loved ones a truly Merry Christmas and a Joyful and Peaceful 2016. (Please click on thumbnails to view larger images.)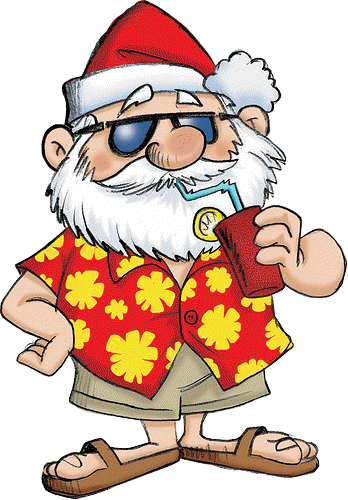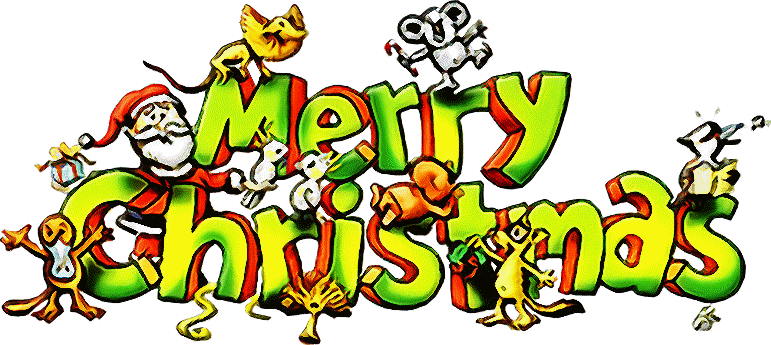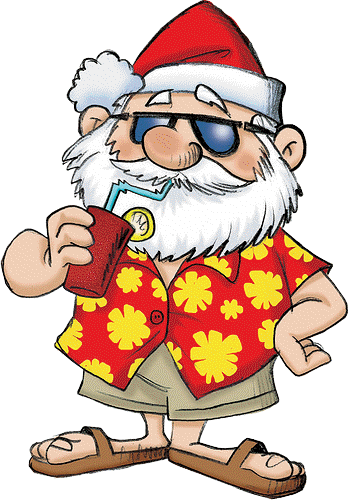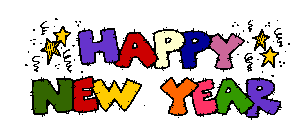 From
Mona, Wayne & Tribe