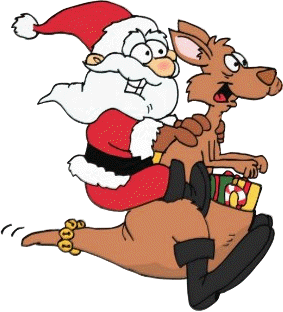 O
U
R
Y
E
A
R
I
N
P
H
O
T
O
S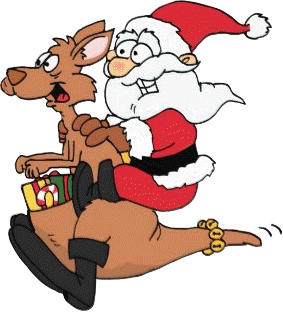 Dec '12:
The highlight of this month was Sharon's wedding to Greg at Ascot House Receptions on the 8th.

Jan '13: I left on the 1st for a solo fortnight's holiday to Bangkok to cuddle my newest grand-daughter Stella Mai followed by 4 days in Singapore where my niece took me on a Duck Tour.

Wayne and I went on a road trip to Brisbane to celebrate Mum Merle's 90th birthday bash at Tall Trees Caboolture on Australia Day.
Feb '13: Went away for a few days' fishing in Nelson early this month. On the second day, to my great surprise and delight, a 60cm long mulloway committed suicide on my itty-bitty bait prawn! Mid-month, Wayne and I set off to get groceries on a fine Saturday morning and bought a KIA Sorento Platinum instead!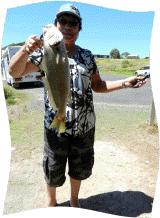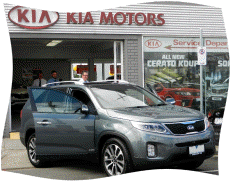 Mar '13: Took our new "baby" for a spin to Lake Eildon at the end of this quiet month.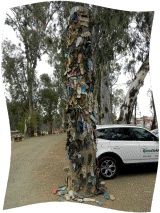 Apr '13: Went to Echuca for a get-together at Jillanne's sister-in-law's farm in mid-month and a week later, we showed our "baby" a few of our favourite spots around the Gippsland Lakes region.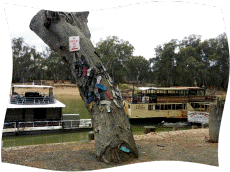 May '13: Mother's Day present this year is a solo holiday in Singapore where my niece surprised me with Mother's Day buffet lunch at the Asian Market Cafe at Fairmont Singapore. I left Singapore four days later to attend a Khmer wedding in Kampot, Cambodia before coming home on the 23rd.
Jun '13: We decided to challenge our leg muscles by heading off to the Grampians and trudged up and down various tracks to check out numerous waterfalls, the most spectacular being MacKenzie Falls.
Jul '13: We celebrated Wayne's birthday and our 28th wedding anniversary with a road-trip to Warrnambool for a spot of whale-watching and cast aside any thought of weight-watching as we pigged out at the Flying Horse Bar and Brewery on our anniversary.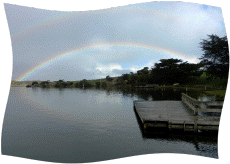 Aug '13: We again went to Nelson to wet our lines in the Glenelg River and came home with some nice-sized bream.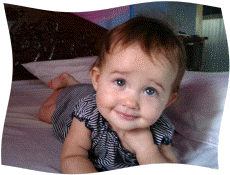 Sep '13: Deej and his family, with the kids' nanny in tow, came home from Cambodia for a long overdue holiday. Father's Day family lunch was enjoyed in a Japanese Restaurant where I presented Deej with a scrapbook I had worked on for several months prior. Wayne and I went to QLD for a quick visit to see Mum before racing back to attend Deej's 40th birthday bash at Father's Office Bar and Restaurant in QV Melbourne which was attended by many, many mates and family members. On his actual birthday, I invited Gen's parents and uncle over for an Indian dinner with curry puffs for the entree and two pavlovas and a lemon cheesecake for dessert. A few days later, we gave money away in exchange for rides, countless show-bags and lunch at the Royal Melbourne Show with the kids and grandkids and great fun was had by all.
Oct '13: Deej and Gen together with their two girls and their nanny left Melbourne on the 11th and it wasn't long before we got back into our normal routine. I sure miss the littlies though…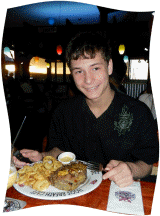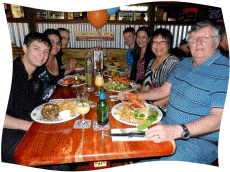 Nov '13: We celebrated Mikey's 17th birthday with a family lunch at my place, pigging out on my popcorn chicken, curry puffs, pavlova and cheesecake. This was followed by several hours of X-Box gaming. My birthday celebration was pretty tame as it was a weekday. Sharon took the day off work to take me shopping in the city, followed by an Indonesian lunch. Came home to a video message from Deej with Skyla singing, "Happy Birthday" to me before telling me to blow the candles. Sooo cute. My day ended with dinner with the Melbourne family, tucking into a fabulous Lobsterfest meal (lobster and rib fillet steak) at Hog's Breath Cafe in Epping. Most of the staff members and the manager sang at our table when the Black Forest birthday cake was brought out to me. A tad embarrassing but it was fun all the same. I love birthdays!
All in all, it has been a hectic, fun-filled year for us and as 2013 comes to a close, I would like to take this opportunity to wish you all a wonderful Christmas and a happy and healthy 2014. (Please click on thumbnails to view larger images.)
MERRY CHRISTMAS,
HAPPY NEW YEAR!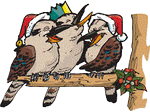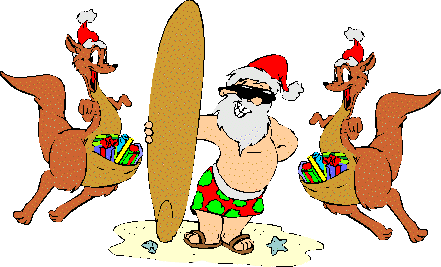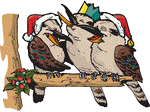 From
Mona, Wayne & Tribe