CHRISTMAS NEWSLETTER 2005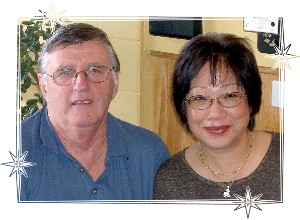 Dec '04 – Right after Christmas celebrations at Sharon's place, my MOTH and I went home – he to nap and I to prepare food and coffee for our non-stop 19 hours' drive to Bribie Island, QLD, to pay a surprise visit to his mum and family. We arrived on Boxing Day and the very next day, took Mum & Roy and travelled in convoy with Jilly & John, (MOTH's sister & hubby), their cousin Cheryl and Uncle Alwyn up to a place called Kin Kin (Aboriginal name for a species of small black ant) for a big family reunion. We saw the new year in at the Bribie Island RSL Club and left Queensland for the long drive back to Melbourne on New Year's Day with a car-load of orchid plants from my mother-in-law.
Jan '05 – Went to Lake Eildon and Jamieson with grandson Mikey to do a spot of trout fishing but weren't very successful. Nothing too gripping happened this month.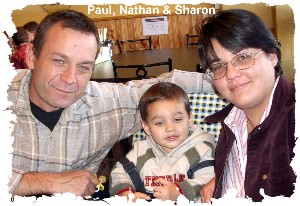 Feb '05 – A lot of walking was done this month.  Attended the "Taste Victoria " Food and Wine festival at Flemington Racecourse with Nina on the 12th . Valentine's Day was spent with dinner at the Casino and feeding a few bucks into the poker machines afterwards – we came out even so considered it a pretty good night out on the town. A few days later, Nina took me to the Royal Botanic Gardens to satisfy my urge to photograph plants and flowers. The very next day she took us for a Botany walk to Camel's Hump in the Macedon Ranges where we marvelled at Mother Nature's gifts of wildflowers in bloom. She also surprised us with a picnic lunch of home-baked bread, roast chicken, garden salad and cookies for dessert at the picnic area there. A week later, we attended the "Hanging Rock Harvest Picnic" at of all places, Hanging Rock! Again, we went with Nina. It was pretty neat attending these festivals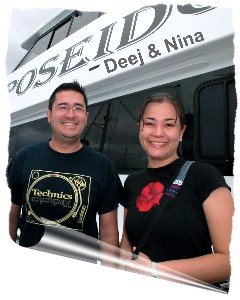 with her as the male stall-holders tend to be a lot more generous with their samples of beer, food and wine just for one of her beautiful smiles!
Mar '05 – Made another road-trip to Qld. to spend Easter with my in-laws. Managed to do some fishing in the Bribie Passage and attended the Ningi Orchid Show. We were caught in a hailstorm one afternoon outside Mum's place so my MOTH & I grabbed a couple of spare blankets to cover our Landcruiser – no, not because it might catch a chill but to prevent dents from the hail stones. All's well that ends well and we drove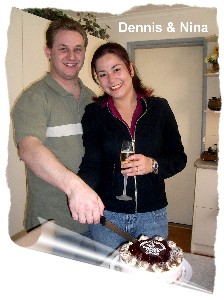 back to Melbourne on April Fools' Day with several orchid plants to add to my collection.
Apr '05 – I went to the Royal Botanic Gardens again on the 13th, this time with Nina and Mikey. By the end of the day, I felt like I had run a marathon from all that brisk run-walk-run tempo to keep up with the two sprinters! A few days later, we celebrated grandson Nathan's 2nd birthday with a family bbq at Sharon 's.
May '05 – Mother's Day was spent with a banquet lunch at a favourite Vietnamese restaurant with my whole tribe. Received some beaut pressies, so a great month for me.
Jun '05 – A fairly quiet month with only one birthday – Sharon 's husband, Paul's. The occasion was celebrated with a feast of chicken curry and Indian flat bread. A week later, we took Mikey to the Gippsland Lakes area to do a spot of fishing and boy, was he gleeful when he caught the biggest bream in the Tambo River ! I started doing a lot of scanning of old photographs of my MOTH, editing and saving them onto a CD while he was at work. We went on several car-shopping sessions with Nina before she finally purchased a black 2000 Daewoo Lanos S. She took delivery of her car a couple of days later and the very next day, flew up to Cairns with Deej to spend a few days with Rick and Nana Joyce at Ravenshoe before doing some scuba-diving at the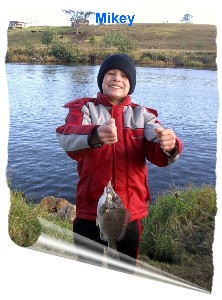 Barrier Reef.
Jul '05 – I presented the Photo CD with a collection of 374 photos (from baby to most recent) to my MOTH on his birthday and he was delighted with it – well, at least he put on a pretty good act of appearing delighted… We celebrated his birthday with a family feast at home with the kids each bringing a main dish to share and we all chipped in to present him with a new computer. Our 20th wedding anniversary was celebrated with another dinner and a few hours of hand-feeding some poker machines. Nope, didn't come home rich but we had fun. I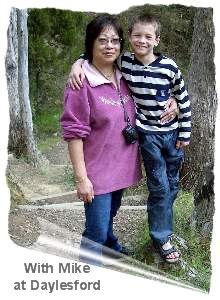 accompanied Nina to the Werribee Mercy Hospital for a keyhole surgery procedure to remove her gall bladder the very next day. She was discharged the next day and we went shopping on the way home. What an amazing young lady!
Aug '05 – This month was mostly spent bleating about the seemingly never-ending winter weather while envying Deej and his girlfriend Gen, who were having a whale of a time in Tahiti. I spent many an hour indoors not getting a suntan as I uploaded almost 2,000 songs onto my new iPod.
Sep '05 – Weather improved enough to stop the bleating. Father's Day was extra special this year, coinciding with the official engagement between Nina and her partner of 3 years, Dennis. This happy day was celebrated with several hundred sticks of chicken satays and a very yummy Black Forest Cheesecake from Ferguson Plarre. After a curry feast for Deej's 32nd birthday on the 17th, we went to the Royal Melbourne Show with Sharon, her kids and Nina, where we spent a fortune on show-bags and various interesting looking household gadgets. Days later, my MOTH and I took Mikey to Hepburn Springs in Daylesford to check out the mineral springs, which of course involved a fair bit of trail-walking. Yes, I am a glut for punishment.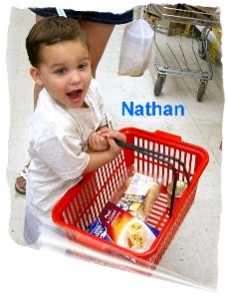 Oct '05 – My MOTH & I attended the Jade Hurley live show at the Glenroy RSL which was as expected, superb. We left the day after for our week-long road-trip inland to the Flinders Ranges and came back via the Great Ocean Road . We had a most interesting 3,100 kms trip and between us, walked two million steps to view rocks and waterfalls. Armed with 4 digital cameras in total, we snapped almost 1,100 photos of rocks, plants and water!
Nov '05 – I spent the first few days of this month downloading and editing photos from our road-trip and writing a travelogue for my website. The family celebrated Mikey's 9 thbirthday on the 5th with a family bbq at our place. I guess it is now time to think of the approaching Christmas season but first, I'm focusing on my 55th birthday which is fast approaching. I reckon there's plenty of time for buying Christmas gifts after the 19th. Besides, there's Sharon 's 30th birthday on Dec 12th to celebrate, not to mention Nina's 28th birthday on New Year's Eve. December, as always, is a very expensive month for the family.
All in all, this has been a good and happy year for us and I hope yours is the same, if not better. All that's left for me to say is, may your Christmas be very jolly and may 2006 be a very good year for you and your loved ones.
Best Wishes from Mona & Tribe